Benefon Esc!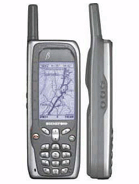 General

Anuntat
1999
Stare
Discontinued
Altele

Marimi

Marimi
Dimensiuni
129 x 49 x 23 mm, 138 cc
Greutate
150 g

Afisaj

Tip
Monocrom
Dimensiuni
100 x 160 pixeli, 20 linii
Altele
- Electro-luminescent lighting
- Dynamic & user-selectable font size
- Maps

Sunete

Tip
Monofonice
Personalizare
Download
Vibratii
Da
Altele
- Tonuri de apel personalizate
- Ascending alert
- Several SMS alert tones and tone levels

Memorie

Agenda
255
Inregistrare apel
15 formate, 10 primite, 10 ratate (apeluri)
Suport card
Nu
Altele

Date

GPRS
Nu
HSCSD
Nu
EDGE
Nu
3G
Nu
WLAN
Nu
Bluetooth
Nu
Infrarosu
Da
USB

Caracteristici

Mesaje
SMS
Browser
Jocuri
3
Camera foto
Nu
Altele
- GPS features
- Predictive text input (T9)
- Calendar appointment manager
- Notepad
- Calculator
- Alarm clock with snooze
- Phone ON/OFF timers

Batterie

Tip
Li-Ion 1200 mAh
In asteptare
240 h
Timp de vorbire
10 h
Compara Benefon Esc! cu alte telefoane!
Trimite unui prieten prin Y!Messenger
Trimite unui prieten prin email
Voturi:Nici un vot!
Voteaza si tu:






Link spre acesta pagina:

Comentarii Benefon Esc!
0 comentarii - adauga un comentariu
Cele mai noi telefoane mobile
Ultimele telefoane mobile vazute
telefoane mobile nokia, telefoane mobile samsung, telefoane mobile second hand, telefoane mobile noi, telefoane mobile lg